Stage 2015/06 [A028]

Purden Lake - Crescent Spur (Yellowhead Highway)

⇨ 63 mi / 101 km
⇧ 900 m (garmin edge 1000)
Cycling from Smithers, British Columbia to Vancouver.  
Stage from Purden Lake to Crescent Spur following Yellowhead Highway.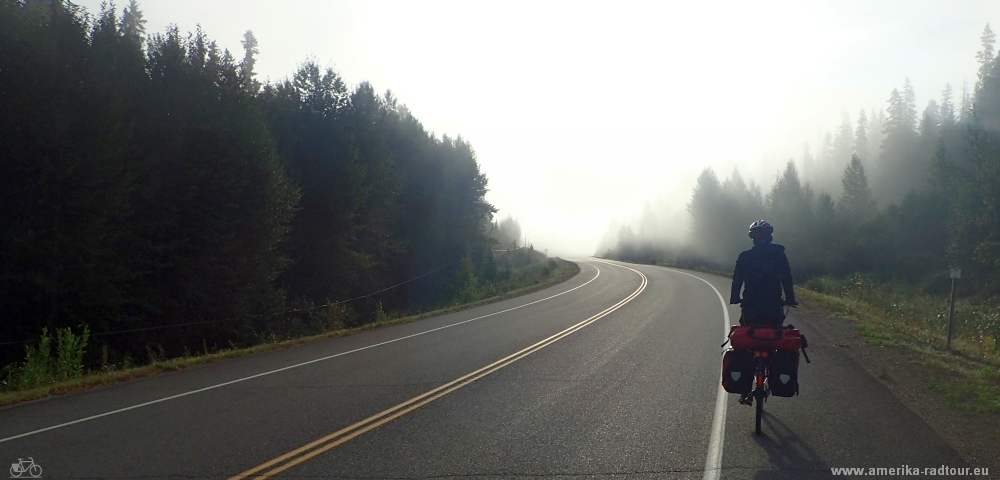 The breakfast today consists of what is left from shopping yesterday morning in Prince George. This sounds more desolate than it is: since we rented a complete log house with an kitchen for the night, we can warm our breakfast in the oven. Now, however, it sounds better than it is.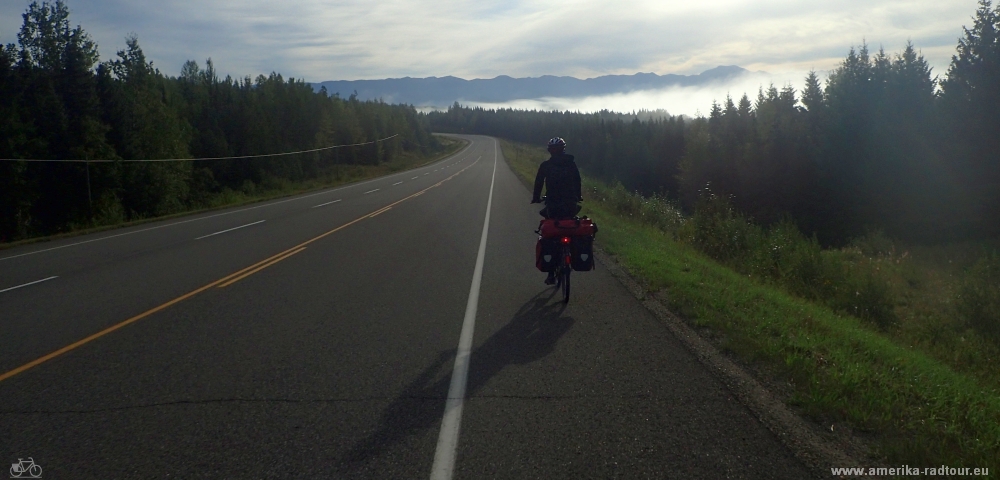 The weather today is foggy and cold. For the rest of the day I still see upward potential.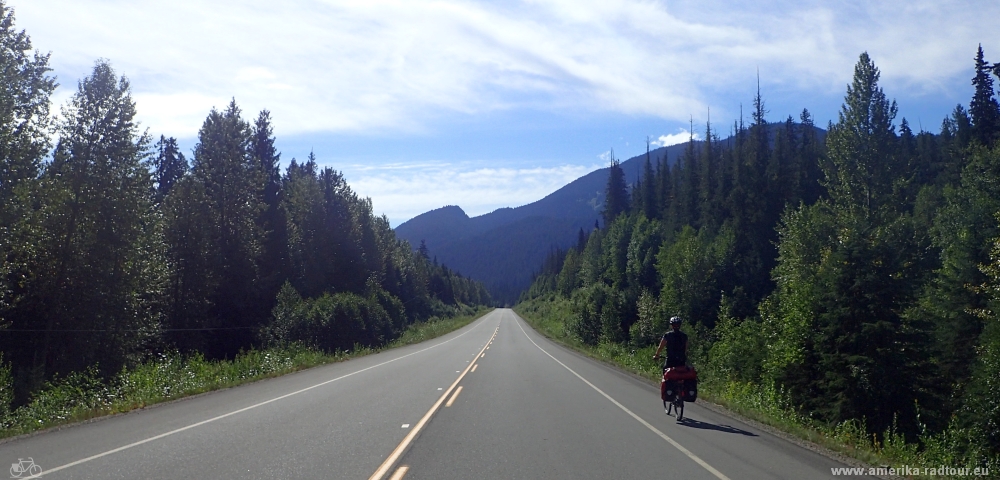 In the morning the sun comes out. The route is quite lonely and deserted. On our way, a pick-up stops, the passengers get out, ask if we have enough water and food for the day and offer us fruits and pastries. I don´t want to appear to be impolite and taste some pastries. The driver tells of his last bicycle ride: from Vancouver to Key West, Florida. Very nice people, thanks for stopping by.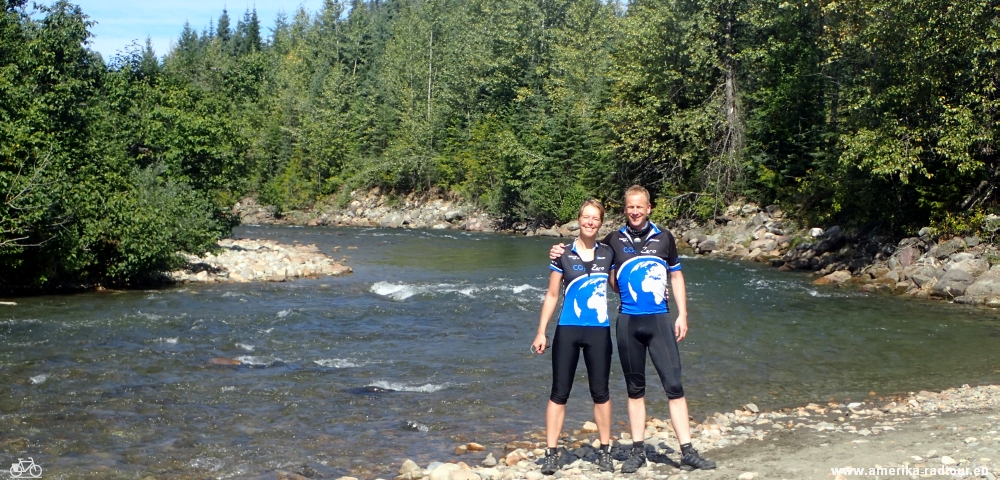 Around noon we stop at a rest area at Slim Creek and eat our sandwich. Sitting at the river we observe eagles proudly circling at the blue sky.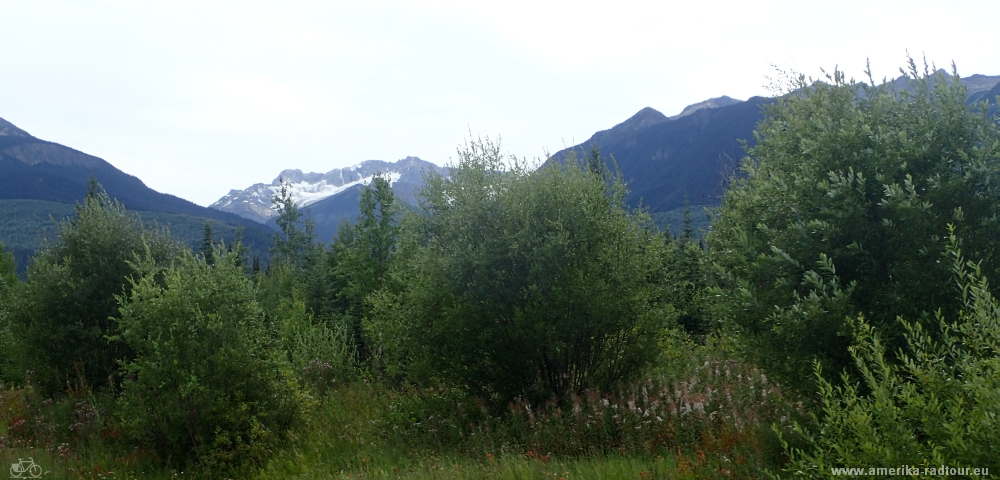 A view of the countryside to the left and right side of the road shows that we slowly approach the mountains. The first snowy peaks turn up.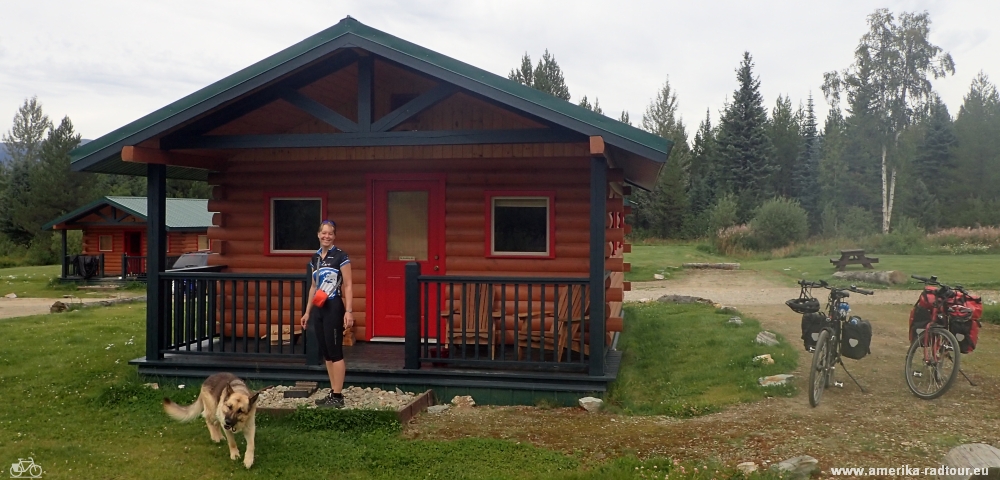 After 98 km, we leave the main road and turn off towards Crescent Trail. Here awaits us another wooden hut. This time a cabin with guard dog. Mark, the landlord of this place, is waiting for us and proves to be a perfect host. We spend the evening outside the cabin, drinking tea and enjoy at the landscape in a tranquil way.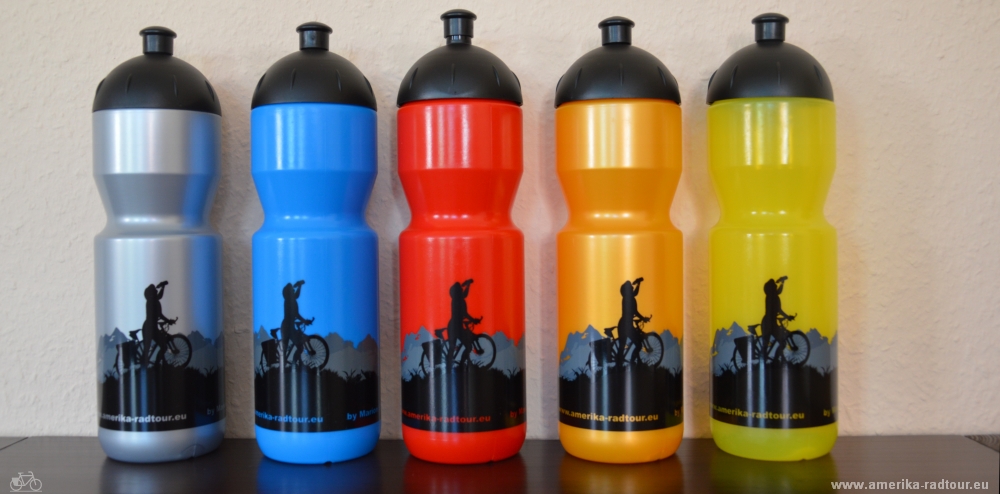 Due to the remoteness of the place we stay overnight, there is no beer of the day. To make things even worse, there is no beer at all. Instead: water from our newly designed bike bottles.